The appreciation for natural materials has driven the popularity of hardwood floors for years. It's no wonder – the timeless beauty of hardwood floors, coupled with their cleanliness and ease of maintenance, have made them the choice of flooring for many on the West Coast.
Ask any realtor and they will tell you that hardwood floors are one of the best ways to increase the resale value of your home.
"Today, there are so many options for different shapes, styles, colours and sizes than ever before," says Yusuf Gorgec, owner of Olive Tree Flooring, who has specialized and installed hardwood flooring for more than 15 years. "We carry time-proven, well respected brands, as well as being one of the only suppliers of 100 per cent reclaimed teak flooring and Curv8 (hardwood with curves)."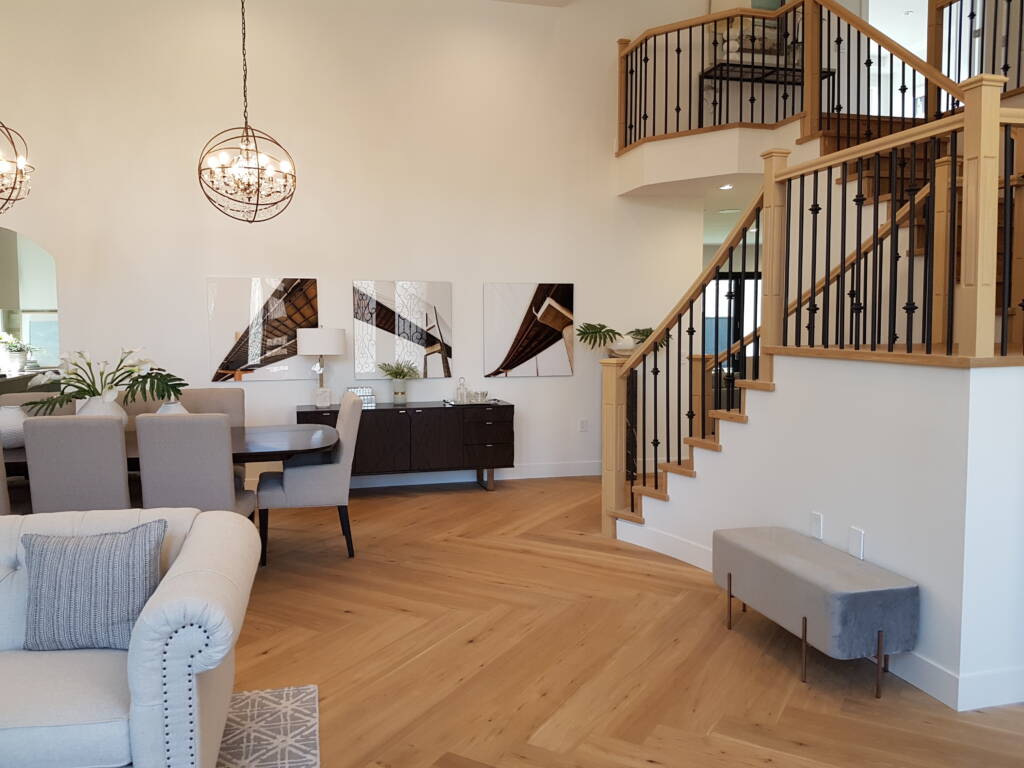 One of its best sellers is engineered hardwood flooring. Crafted of layers of wood, bonded together with adhesives, engineered hardwood flooring won't shrink or expand, making it very strong and stable.
Besides carrying top name brands, Olive Tree Flooring also custom designed floating stairs, shelving, mantels, mudroom benches and more.
"We are always open to new challenges," notes Gorgec, who works closely with interior designers, custom home builders, multi unit residential and commercial space builders. "Custom designing smart solutions differentiates us from other hardwood floor companies."
Case in point: One interior designer wanted to use six-foot by 12" engineered planks in a herringbone pattern.
"She had visited other companies and was told no, but we made it happen," says Gorgec.
At Olive Tree Flooring, if you can imagine it, they can most likely build it.