There are certain necessary ingredients in the recipe for excellence, regardless of the industry. Experience, dedication, a strong work ethic, commitment to the customer, an eye for detail, creativity, a positive personality, or strong leadership can all contribute to success.
Most companies can claim a few of these, but having all of them in one place – as Yusuf Gorgec does in Olive Tree Flooring – is rare indeed.
It's no wonder that this Burnaby based company has already created an incredible reputation for itself.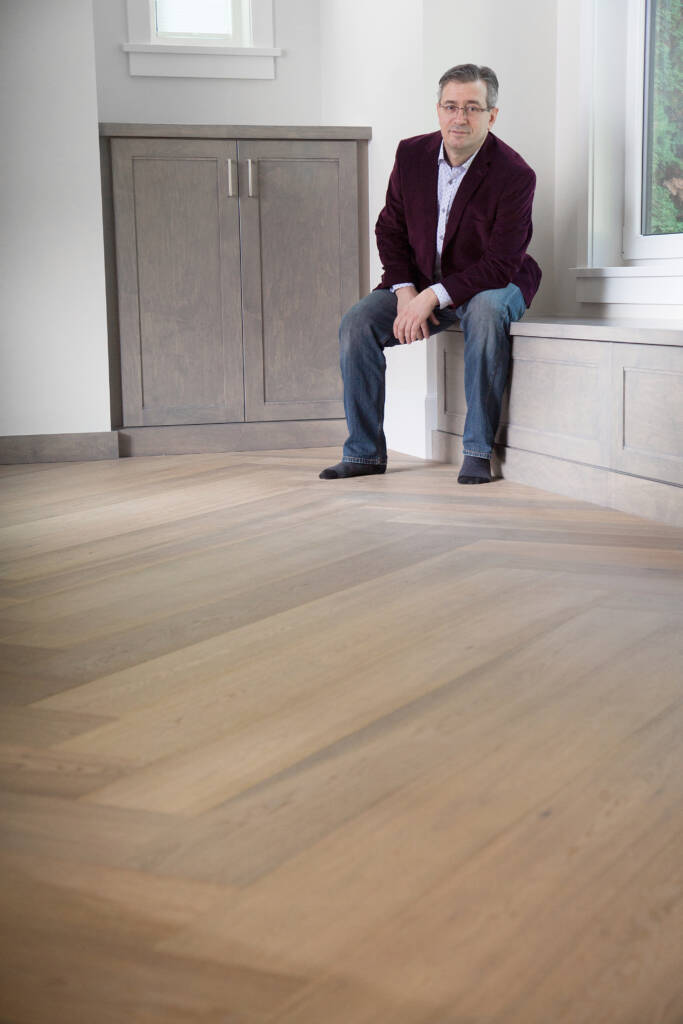 Gorgec founded Olive Tree Flooring in early 2018, with an extensive showroom and warehouse, and a team of highly experienced installers ¬and his own extensive hands-on experience in both sales and installation.
"This is my first showroom, but I'm not new to theindustry," he said. "I have a really different mix of experience to bring to this."
Earlier in his career, he served as the long-time sales manager for a major Canadian company, an experience that gave him experiencing in not just sales but also in managing people; in 2006, he moved into hardwood flooring installation, which he then did for a decade.
"I really enjoyed working with my hands, and I loved the impact it made for customers, to see how happy they were with the work and the change in their home," he said.
A couple years ago, he moved into the sales end of flooring, which he found newly challenging and enjoyable. "That's when I asked: what's the next step for me?" The answer was clear: combine the knowledge he had from his diverse experiences into his own new venture. "My background makes a huge difference, and customers see that," he said. "When I'm talking about a product it's something that I've installed myself with my own hands. That's a different kind of experience to be able to share with customers."
Luckily, he didn't need to look very far for his first clients – he'd already built up loyal customers over the years who routinely sought him out for more installation work. "That's one of my favourite things – when a customer that you've done work for remembers you and comes back to you again for another project. It tells you that you're doing the right thing."
While his customers are primarily in West and North Vancouver, Vancouver, Burnaby and surrounding suburbs, his work has been drawing attention worldwide.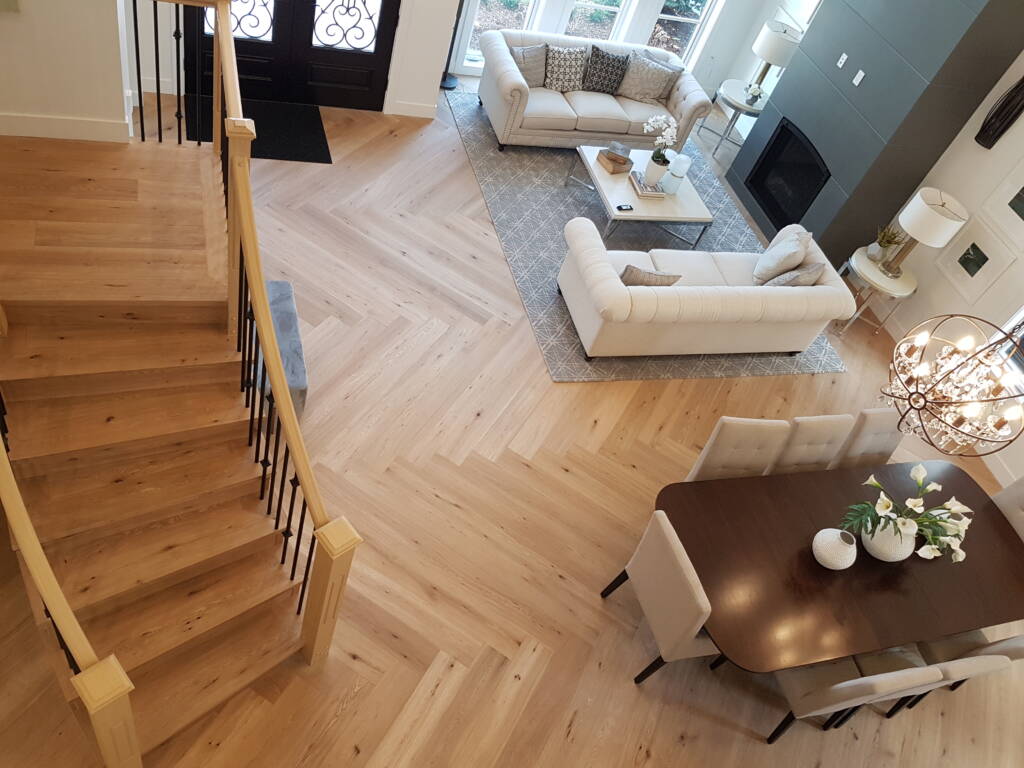 One of his custom projects – an unusual custom herringbone floor, requested by a renowned Canadian designer – landed in a magazine, and garnered lots of attention. Soon, people were calling him up to see if he could do similar jobs for other projects. His custom work includes not just unique floors but shelves, mantels, vent covers and all manner of other items made from the flooring materials, in his on-site woodworking shop. He says being able to provide more options for his customers is another way of providing top-notch service.
Gorgec says whether the job is big or small, custom or not, the same standards always apply: "I believe in simply doing an excellent job for the customer. From the sale side, to the service side, everything is focused on precision, excellence, customer service."