Over the years I came across lots of different construction material. Nothing amazed me as much as 100% reclaimed teak products from IndoTeak Design. They are FSC certified 100% reclaimed teak. They make flooring, tiles, decking, plywood and doors from this material. Many colors and styles to choose from. Please stop by in our showroom to see the samples of these different materials.
In this article, I specifically wanted to show you the tile applications IndoTeak Design did in their area.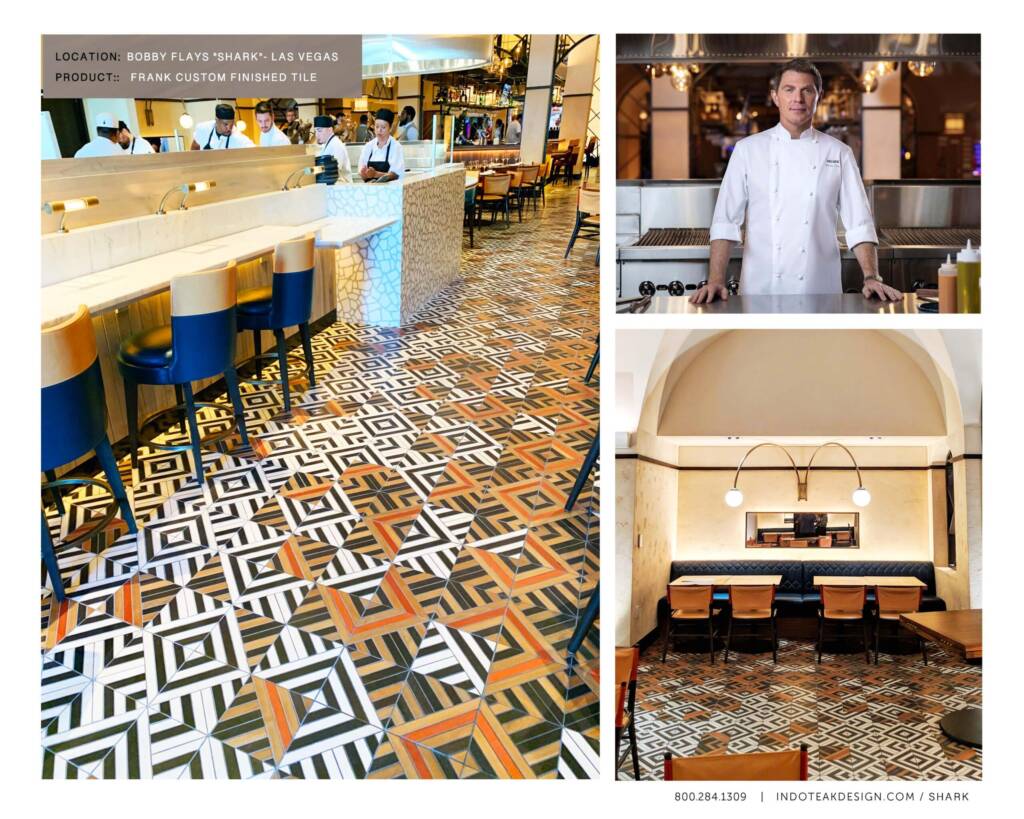 Teak tiles are installed like regular tiles. Teak is naturally water resistant and it has been used in ship making for centuries.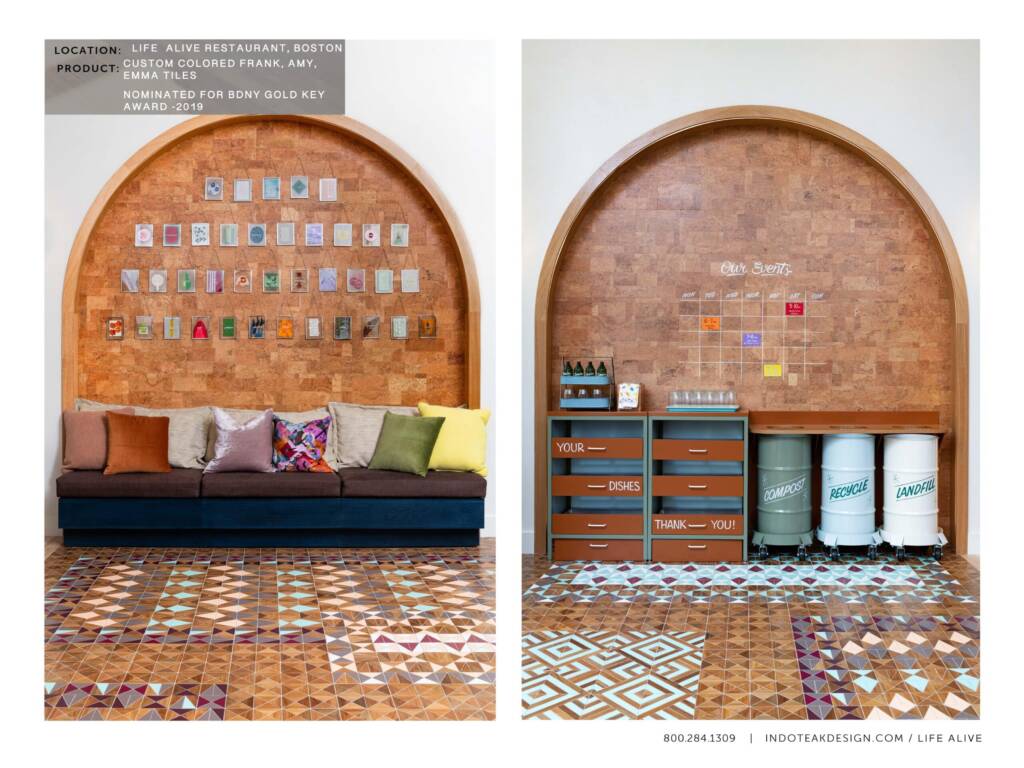 CINTA by Indoteak Design
These gorgeous tiles designed by Erin Adams and Indoteak Design are created from 100% reclaimed teak. This first-of-its-kind reclaimed teak tile is the perfect addition to any indoor or outdoor space. With ease of installation, it's perfect for bathrooms, kitchens, back-splash, entryways or any wet-environment like saunas, pool areas and gyms. Reclaimed teak has a very unique & luxurious feel. It's the perfect addition for any home, business or hospitality project.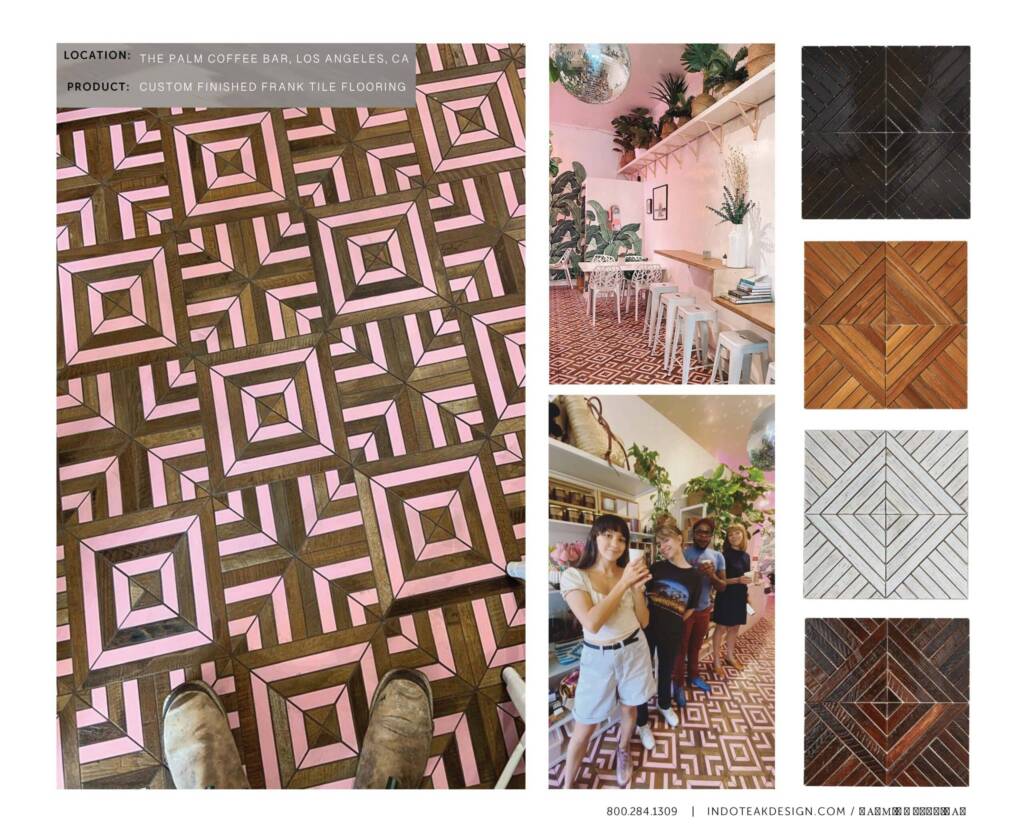 How do I mount or set the tile?
Tiles can be set with standard Polymer- Modified Thin-Set Mortars or General use Mastick. For any other applications, please contact us and we will be more than happy to assist you with choosing the correct product for setting the tile.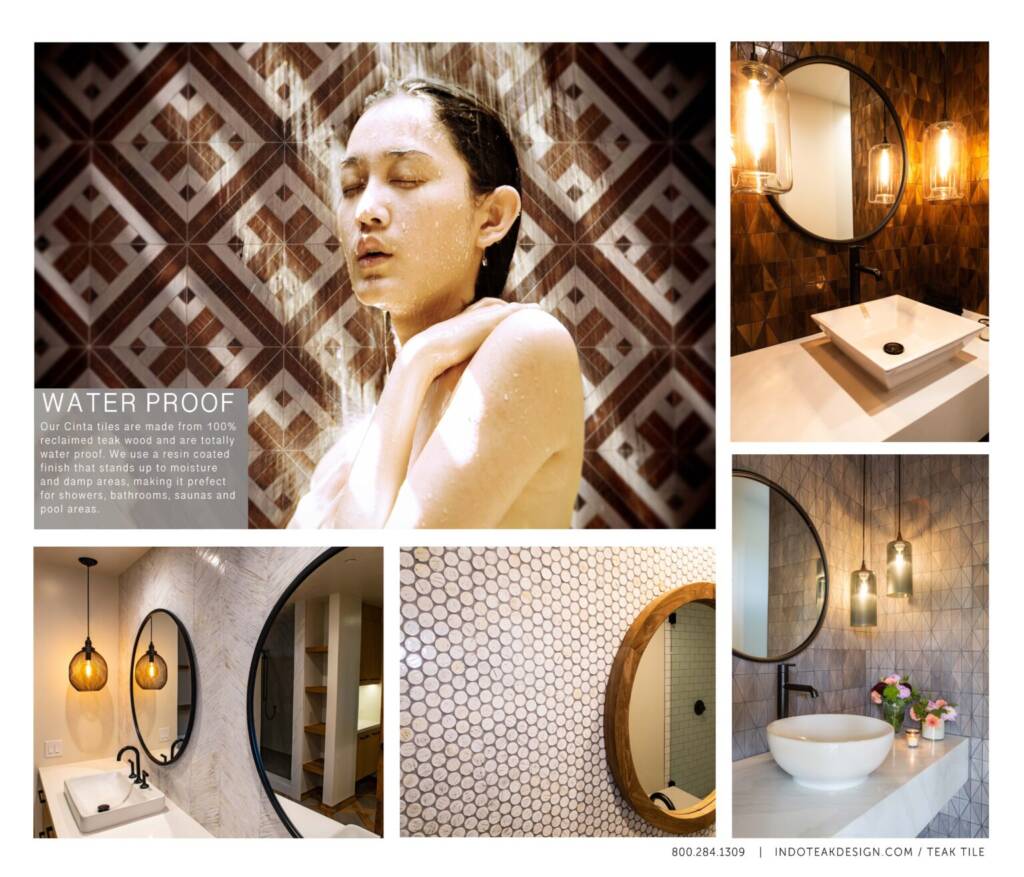 What do I use to cut the tile?
Use a Wet Tile Saw to cut either our CINTA Teak Tile Collection or Modern Classic Collection Tile. If a wet tile saw is not available, a standard sliding compound miter saw with a carbide tipped blade can be used to handle most installations. When drilling, all standard woodworking bits will work just fine.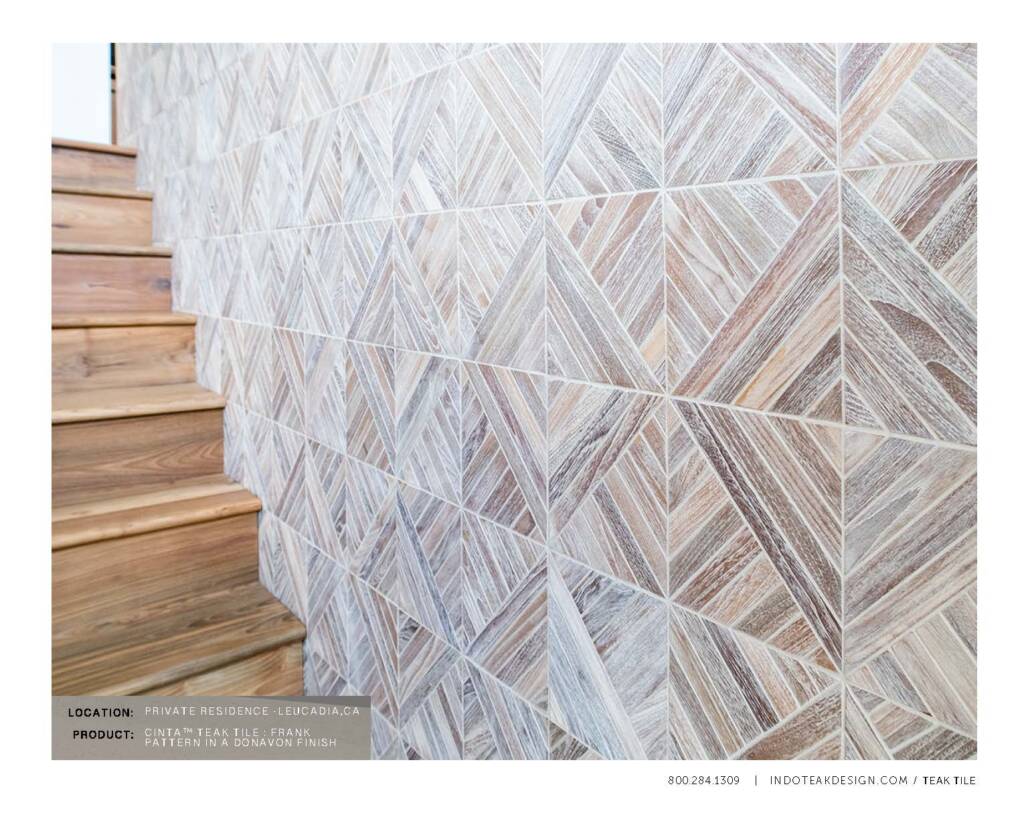 What Grout Should I use?
For our tile lines, we recommend using epoxy grout (floors) and epoxy adhesive(walls) with our reclaimed teak wood tile products.